Your host, Meredith Resnick
Hi.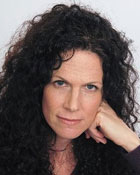 I'm an artist and writer; a right-handed right-brain type who responds beautifully to deadlines; my essays appear  in such diverse publications and sites as Newsweek, JAMA, Psychology Today, Los Angeles Times, The Complete Book of Aunts, Santa Monica Review, Culinate, Dancing at the Shame Prom and many others. I'm therapist turned writing; digging deeper. Creativity PRN is the intuitive work I do to help creatives and writers unblock. And always seeking ways to prove, see and understand that "the process" is different for everyone.
Get to know me even better over here.